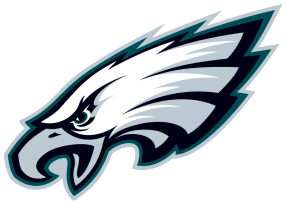 Week 9 Results
Time for football! And I'm late posting my picks.
So last week I didn't so badly. Not as well as Week 8, but still I finished Week with a 76% win ratio for the week and a 62% win ratio for the season.
My surprise was that Miami was able to defeat Cincinnati. That was a good game to watch. New Orleans losing, that wasn't a good game to watch and my heart hurt for Drew Brees. My personal opinion, which isn't worth much, his receivers let him down in that game.
So here's how my week 9 went:
Week 9
THU, OCT 31
Spring's Pick
Result
Game Results
Cincinnati at Miami
 Cincinnati
  L
20 – 22
SUN, NOV 3
Kansas City at Buffalo
 Kansas City
W
23 – 13
San Diego at Washington
 Washington
W
24 – 30
Atlanta at Carolina
 Carolina
W
10 – 34
Minnesota at Dallas
 Dallas
W
23 – 27
Tennessee at St. Louis
 Tennessee
W
28 – 21
New Orleans at NY Jets
 New Orleans
L
20 – 26
Tampa Bay at Seattle
 Seattle
W
24 – 27
Philadelphia at Oakland
 Philadelphia
W
49 – 20
Pittsburgh at New England
 New England
W
31 – 55
Baltimore at Cleveland
 Baltimore
W
18 – 24
Indianapolis at Houston
 Indianapolis
W
27 – 24
MON, NOV 4
Chicago at Green Bay
 Green Bay
L
 27 – 20
·Bye: Denver, Detroit, NY Giants, Arizona, San Francisco, Jacksonville
   wins / games x 100 = %
76% – Results: W = 10 / L = 3 of 13
62% – Season: W = 83 / L = 50 of 133
Results: W = 0 / L = 0 of 13
Season: W = 0 / L = 0 of 133
Week 10 Picks
On to this week. I posted my pick for Thursday night before kick off. I truly didn't think my Skins would pull it off, but as I said Thursday, I'm a loyal fan and I picked them to win. They didn't.
So let's see how the rest of the weekend goes. I don't think Green Bay is going to pull it off without Rodgers. Not that backup Seneca Wallace isn't good. He wouldn't be the backup if he couldn't do the job. But there's more to that position than throwing the ball. It's going to take time for the entire team to make the adjustment from Rodgers to Wallace. Thus I'm picking the Prince's favorite team, the Eagles.
Since I'm late posting here's this weeks picks.
Week 10
THU, NOV 7
Spring's Pick
Washington at Minnesota
 Washington
SUN, NOV 10
Seattle at Atlanta
Seattle
Detroit at Chicago
Chicago
Philadelphia at Green Bay
Philadelphia
Jacksonville at Tennessee
Tennessee
St. Louis at Indianapolis
Indianapolis
Oakland at NY Giants
NY Giants
Buffalo at Pittsburgh
Pittsburgh
Cincinnati at Baltimore
Cincinnati
Carolina at San Francisco
San Francisco
Denver at San Diego
Denver
Houston at Arizona
Arizona
Dallas at New Orleans
New Orleans
MON, NOV 11
Miami at Tampa Bay
Miami
·Bye: Cleveland, Kansas City, New England, NY Jets
In full disclosure, I had to update my post for a mistake. I picked Denver not San Diego. So I updated that line at 3:45pm est.


 © 2006-2013 Evilwordsmith.com. All Rights Reserved, Springwolf, D.D., Ph.D.