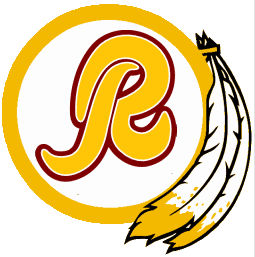 Season Week 4 Results
Not a bad week for me. 9 out of 15 games, that's 60% for the week. Not bad. I must admit I made some long reaching picks. I gave the edge to St. Louis because they were at home and they failed miserably. Cleveland really stepped it up on Sunday to win the honor of Ohio over Cincinnati. I'm still surprised about that one.
Houston losing to Seattle at home was another one that surprised me. At home, the Texans should have ruled that game. That or Seattle is a lot better than they're being given credit for. Which really might be the case.
And I must admit I don't mind losing the pick in Oakland. I was have a really bad feeling about my Skins this year, but they finally decided it was time to play some football! Yes!!
So here's how my week 4 went:
Week 4

THU, SEP 26

Spring's Pick

Result

Game Results
San Francisco at St. Louis
St. Louis
L
35 – 11
SUN, SEP 29
Baltimore at Buffalo
Baltimore
L
20 – 23
Cincinnati at Cleveland
Cincinnati
L
6 – 17
Chicago at Detroit
Detroit
W
32 – 40
NY Giants at Kansas City
Kansas City
W
7 – 31
Pittsburgh at Minnesota
Minnesota
W
27 – 34
Arizona at Tampa Bay
Arizona
W
13 – 10
Indianapolis at Jacksonville
Indianapolis
W
37 – 3
Seattle at Houston
Houston
L
23 – 20
NY Jets at Tennessee
Tennessee
W
13 – 38
Philadelphia at Denver
Denver
W
20 – 52
Dallas at San Diego
Dallas
L
21 – 30
Washington at Oakland
Oakland
L
24 – 14
New England at Atlanta
New England
W
30 – 23
MON, SEP 30
Miami at New Orleans
New Orleans
W
17 – 38
·Bye: Green Bay, Carolina
60% – Results: W = 9 / L = 6 of 15
57% – Season: W = 36 / L = 27 of 63
Week 5 Picks
Onto Week 5! Let's see how we do this week. My first "I'm not sure pick" is in Chicago. Playing at home they have a good chance against New Orleans. But I think the Saints will keep their winning streak alive and go 5 – 0. Baltimore and Miami is the next game I'm not sure about. But I'm giving the edge to Miami, again because they're playing at home.  Does anyone know what is happening to the NY Giants? Are they having serious questions of confidence? I don't think they're going to find it this weekend, so I'm giving that game to the little Prince's Eagles.
Kansas City and Tennessee I think is going to be a good game. And I think they maybe evenly matched. But loyalty pushes the Titans to the win. Can't give up on my #2 team! Then there's Seattle and Indianapolis. I'm tellin' ya, the Seahawks are the real thing this year. I think they'll take the Colts down (sorry Tony Stewart).
So here are my picks for Week 5.
Week 5
THU, OCT 3
Spring's Pick
Buffalo at Cleveland
Buffalo
SUN, OCT 6
New Orleans at Chicago
New Orleans
New England at Cincinnati
New England
Jacksonville at St. Louis
St. Louis
Baltimore at Miami
Miami
Philadelphia at NY Giants
Philadelphia
Detroit at Green Bay
Green Bay
Kansas City at Tennessee
Tennessee
Seattle at Indianapolis
Seattle
Carolina at Arizona
Arizona
Denver at Dallas
Denver
San Diego at Oakland
San Diego
Houston at San Francisco
San Francisco
MON, OCT 7
NY Jets at Atlanta
Atlanta
·Bye: Minnesota, Pittsburgh, Tampa Bay,Washington


© 2006-2013 Evilwordsmith.com. All Rights Reserved, Springwolf, D.D., Ph.D.