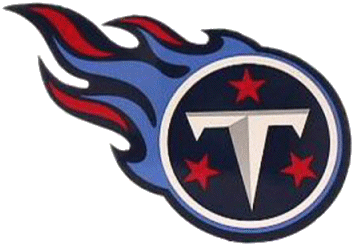 2013-14 Season Week 2 Results
Well I had a much better week in week 2! I went from a 32% win ratio in week 1 to 69%. Yeah!!
So I lost 5 of the weeks 16 games. Carolina didn't win my wild card pick, but come on, that was a long shot to begin with. So I'm not feeling too bad about that.
I am thrilled with Seattle's performance over San Francisco though. Which brings up the weather. Wow!
The dangerous lightning in Tampa Bay was matched by the dangerous lightning in Seattle. Not to mention the rain delay and rain interruption in Chicago for the Nascar race. It sure made Sunday a very long day! 
The Nascar race was delayed by about 1.5 hours, they got in 100 laps and rain brought out the red flag for 5 hours and change. It finally ended after mid-night. We thought that was it for us, until we realized the 49ers were still fighting in Seattle with the Seahawks. That lasted till about 2am eastern time. But I called that game right. Yeah me!
So here's how I finished Week 2:
Week 2
THU, SEP 12
Spring's Pick
Result
NY Jets at New England
 New England
W
SUN, SEP 15
St. Louis at Atlanta
 Atlanta
W
Carolina at Buffalo
 Carolina
L
Minnesota at Chicago
 Chicago
W
Washington at Green Bay
 Green Bay
W
Miami at Indianapolis
 Indianapolis
L
Dallas at Kansas City
 Kansas City
W
Cleveland at Baltimore
 Baltimore
W
Tennessee at Houston
 Houston
W
San Diego at Philadelphia
 Philadelphia
L
Detroit at Arizona
 Detroit
L
New Orleans at Tampa Bay
 NewOrleans
W
Jacksonville at Oakland
 Oakland
W
Denver at NY Giants
 NY Giants
L
San Francisco at Seattle
 Seattle
W
MON, SEP 16
Pittsburgh at Cincinnati
 Cincinnati
W
69% –  Results: W = 11 / L = 5 of 16
50% – Season: W = 16 / L = 14 of 32
2013-14 Season Week 3 Picks

And here's the next picks. Even though they're playing at home I don't think my son's Eagles are going to pull out a win against Kansas City. Green Bay and Cincinnati is my wild card game. I think the Browns are going to surprise some folks this season and I think Green Bay is missing something so far this year. The Evil dude thinks Chicago is going to the SuperBowl this year. So hopefully that means my pick against the Steelers will play out.
So here's my picks a few days early for Week 3.
Week 3
THU, SEP 19
Spring's Pick
Kansas City at Philadelphia
Kansas City
SUN, SEP 22
Green Bay at Cincinnati
Cincinnati
St. Louis at Dallas
Dallas
San Diego at Tennessee
Tennessee
Cleveland at Minnesota
Minnesota
Tampa Bay at New England
New England
Arizona at New Orleans
New Orleans
Detroit at Washington
Washington
NY Giants at Carolina
NY Giants
Houston at Baltimore
Houston
Atlanta at Miami
Atlanta
Buffalo at NY Jets
Buffalo
Indianapolis at San Francisco
San Francisco
Jacksonville at Seattle
Seattle
Chicago at Pittsburgh
Chicago
MON, SEP 23
Oakland at Denver
Denver
The little Prince is showing some interest in starting his picks for the season, so I might be updating this before Thursday.


© 2006-2013 Evilwordsmith.com. All Rights Reserved, Springwolf, D.D., Ph.D.