Well it was an interesting week. I like winning more than I lost too. I finished the week with a 60% win ratio and that raised my season win ratio to 56%. Yeah me.
There were a few games I'm honestly glad I lost.
I like Green Bay, they're a good team with a great history. How can you not like the team who represents the blue-collar workers of America? But to be honest, I much prefer New Orleans. The years and years of being the underdogs, the fight and fortitude to find success when Naw'leans needed the most. I love that heart. So even though I picked the Packers last week to win. I'm so glad they didn't!
Then there's my Skins! Woohoo. Before I expanded my favorites, the only team who had my backing were, and are, Washington. Well I take that back. I always had 2 favorites; the Skins and whoever played against Dallas! So when Monday night came and my Skins were playing in Dallas, I mean really..who thought they were going win? I say we bench RGIII and keep Colt!
So here's how my week turned out.
Week 8
Bye teams: NY Giants,  San Francisco
Thursday, Oct. 23
Spring's Pick
Result
Game Results
 1 San Diego vs.  Denver
Denver
W
21 – 35
Sunday, Oct. 26
 2 Detroit vs.  Atlanta (London)
Atlanta
L
22 – 21
 3 St. Louis vs.  Kansas City
Kansas City
W
7 – 34
 4 Houston vs.  Tennessee
Houston
W
30 – 16
 5 Minnesota vs.  Tampa Bay
Minnesota
W
19 – 13 OT
 6 Seattle vs.  Carolina
Seattle
W
13 – 9
 7 Baltimore vs.  Cincinnati
Cincinnati
W
24 – 27
 8 Miami vs.  Jacksonville
Miami
W
27 – 13
 9 Chicago vs.  New England
New England
W
23 – 51
10 Buffalo vs. NY Jets
NY Jets
L
43 – 23
11 Philadelphia vs.  Arizona
Philadelphia
L
20 – 24
12 Oakland vs.  Cleveland
Cleveland
W
13 – 23
13 Indianapolis  vs.  Pittsburgh
Indianapolis
L
34 – 51
14 Green Bay vs.  New Orleans
Green Bay
L
23 – 44
Monday, Oct. 27
15 Washington vs.  Dallas
Dallas
L
20 – 17 OT
  

 60% – Results: W = 9 / L = 6 of 15
56% – Season:  W = 68 / L = 53 of 121
Week 9
Now for this week. This weekend is also race weekend in Texas. I'll be pulling for the teams I've picked, but I'm watching my favorite NASCAR guys go for the win. So let me say #ImWithSmoke GO Tony! Go Ryan Rocketman Newman get to Homestead! And well, Dale Jr. is already out of the chase, but he can use this weekend to push Tony to the win. You know, cause he took the win from Smoke last weekend in Martinsville and all.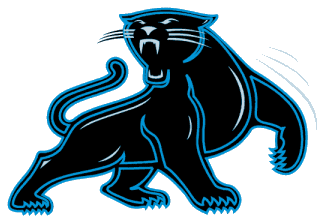 Oh yeah, football.
Well where to start here. Only teams resting up during the Bye week that I care about are Green Bay and Tennessee. So we're closely watching the Panthers, the Skins and the Eagles. The man-child decided the big birds are his favorite team.
So while my NASCAR folks are in Texas, so are the Eagles. They'll be facing off against Houston. While the Texans were looking strong last week against my Titans, they'll be playing a team that seems to have it together a bit better. So I expect Philadelphia to dominate in Houston. …I hope that didn't just  jinx the Eagles.
While I Love the Saints, the Daddy person was born and raised in Charlotte. So yeah, of course we're going with the Panthers. I think New Orleans might give them a run for their money, playing home gives Carolina the advantage in my book.
Up in Minnesota, I'm hoping RGIII sits this one out and we can rely on Colt McCoy. With RGIII, I think it's a bad choice. Sorry Skins fans, I've lost my faith in Robert. He's a great guy, good QB, but he can't stay healthy and that's affecting the way he plays.
So here's all my picks for this weeks games.
Week 9
Bye teams:  Atlanta,  Buffalo,  Chicago,  Detroit,  Green Bay,  Tennessee
Thursday, Oct. 30
Spring's Pick
 1 New Orleans vs.  Carolina
Carolina
Sunday, Nov. 2
 2 Tampa Bay vs.  Cleveland
Cleveland
 3 Arizona vs.  Dallas
Arizona
 4 Philadelphia vs.  Houston
Philadelphia
 5 NY Jets vs.  Kansas City
Kansas City
 6 Jacksonville vs.  Cincinnati
Cincinnati
 7 San Diego vs.  Miami
San Diego
 8 Washington vs.  Minnesota
Washington
 9 St. Louis vs.  San Francisco
San Francisco
10 Denver vs.  New England
Denver
11 Oakland vs.  Seattle
Seattle
12 Baltimore vs.  Pittsburgh
Baltimore
Monday, Nov. 3
13 Indianapolis vs. NY Giants
Indianapolis


© 2014 Springwolf, D.D., Ph.D., Evilwordsmith.com. All Rights Reserved.