Evil Wordsmith is a bit of a mad scientist, techno geek, political critic, spiritual pundit, and a casual observer of the human condition around the world. Born and raised in Charlotte North Carolina, Evil is a liberal republican (yes they do exist).
He has a very dry wit and sense of humor, which he shares in his writing and stories. If you haven't read Drafting POTUS, you might find yourself laughing out load a time or two or several.
He's a college grad, business owner, Fire Prevention Engineer and professed southern redneck. He isn't afraid to tell you what he thinks. And it's ok if you don't agree. He won't be offended. The only thing that offends EW, are people who get offended.
Evil is an Earnhardt fan, both for Dale Sr. and Dale Jr. He also loves his Carolina Panthers and that's about it for sports. Owning your own business doesn't leave a lot of time for much else. Though he has become highly addicted to Pirate101.


He has the view that if "curling" is an olympic sport, than NASCAR Is A Sport as well. If "curlers" are olympic athletes, than certainly Nascar Drivers are certainly athletes. 
He has a very dry wit and a great sense of humor. He is very fond of the redneck slogan "Hey ya'll watch this", which means grab your camera and make sure it's in focus.
You can find him on Twitter on Race Day @EvilWordsmith

---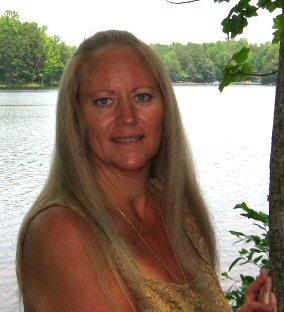 Springwolf
Dubbed The Queen by Sir Evil (me), she is the creative and visual side of our duo. And if you haven't noticed, she is an avid fan of 3-Time Sprint Cup Champion Tony Stewart driver of the #14 Stewart-Haas Chevy and owner of Tony Stewart Racing.
She also loves football and was raised loving the Redskins. One of my favorite things to say about my Queen;
"She is the perfect woman for this southern self proclaimed redneck. She LOVES Nascar (and racing in general), Loves football, prefers action movies over "date movies", she gets Quentin Tarantino. And when I ask her where she wants to go on our anniversary she replies: "The Bass Pro Shop".
Yeah, she's smart, beautiful and the perfect woman! Of course if you've never been to Islamadora, the sea food restaurant inside our local Bass Pro Shop you're missing out on a pretty good and decently priced dinner. Not to mention the goodies in the Fudge shop outside the restaurant. Of course the Pro shop is pretty awesome as well.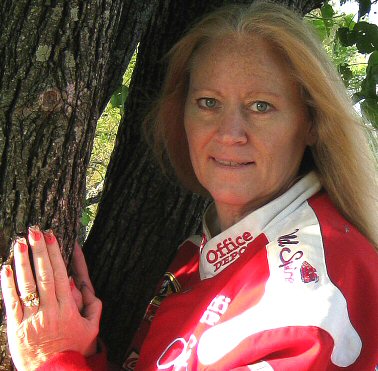 Anyway, the Queen was born in Tennessee and raised outside Washington DC.  She is a licensed Minister and holds a Doctorate of Divinity in Metaphysical Science, and a Doctor of Philosophy in Pastoral Counseling. She owns her own business Spring's Haven, teaches metaphysics and is a retired IT Geek. Her articles on spirituality have been published in several magazines around the world and she's the author of "Pagan Metaphysics 101 – The Beginning of Enlightenment". You can visit her blog Springwolf Reflections for more on her professional spiritual work.  Oh and did we mention she's a gifted psychic and Reiki Master?
I didn't believe in this stuff. Still don't. But she has convinced me there are things we can't be explain other than being paranormal. And I'm more than convinced she has some type of gift.
You can find her on Twitter on Race Day, as well as, on and off here and there on Football day @Springwolf


 © 2006-2012 Evil Wordsmith. Evilwordsmith.com. All Rights Reserved.