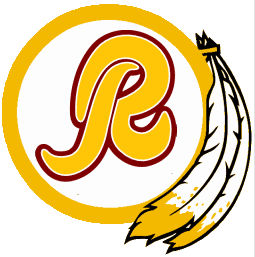 2013-14 Season Week 1 Results
Well I said my first week picks were never very good and Week 1 proved that to be true. So let me say I don't mind losing the pick for the Titans since they're my 2nd favorite team. I was born in Tennessee so it's awesome when they win. But I was raised outside of DC and I was disappointed my Skins lost. Course they were playing against our little Prince's favorite team so it wasn't a total loss. Yeah Eagles.
So here's my results from the first week of NFL Football.
Week 1
THU, SEP 5
Spring's Pick
Result
Game Results
Baltimore at Denver
Baltimore
L
27 – 49
SUN, SEP 8
New England at Buffalo
New England
W
23 – 21
Cincinnati at Chicago
Chicago
W
21 – 24
Miami at Cleveland
Cleveland
L
23 – 10
Atlanta at New Orleans
New Orleans
W
17 – 23
Tampa Bay at NY Jets
Tampa Bay
L
17 – 18
Tennessee at Pittsburgh
Pittsburgh
L
16 – 9
Minnesota at Detroit
Minnesota
L
24 – 34
Oakland at Indianapolis
Oakland
W
17 – 21
Seattle at Carolina
Carolina
L
12 – 7
Kansas City at Jacksonville
Kansas City
W
28 – 2
Arizona at St. Louis
Arizona
L
24 – 27
Green Bay at San Francisco
Green bay
L
28 – 34
NY Giants at Dallas
NY Giants
L
31 – 36
MON, SEP 9
Philadelphia at Washington
Washington
L
33 – 27
Houston at San Diego
San Diego
L
31 – 28

Results: W = 5 / L = 9 of 16
Season: W = 5 / L = 9 of 16
2013-14 Season Week 2 Picks

Now we're onto Week 2. I have a couple of Wild Card picks. Carolina over Buffalo would be the first of those. I think Seattle at home has the advantage over San Francisco at home. But I think Detroit will take Arizona for some reason. I'd like to pick my Skins over Houston, but Texans are playing at home and I think they're going to be good this year.
So here's my picks for Week 2.
Week 2
THU, SEP 12
Spring's Pick
NY Jets at New England
 New England
SUN, SEP 15
St. Louis at Atlanta
 Atlanta
Carolina at Buffalo
Carolina
Minnesota at Chicago
 Chicago
Washington at Green Bay
Green Bay
Miami at Indianapolis
Indianapolis
Dallas at Kansas City
Kansas City
Cleveland at Baltimore
Baltimore
Tennessee at Houston
Houston
San Diego at Philadelphia
Philadelphia
Detroit at Arizona
 Detroit
New Orleans at Tampa Bay
NewOrleans
Jacksonville at Oakland
Oakland
Denver at NY Giants
NY Giants
San Francisco at Seattle
Seattle
MON, SEP 16
Pittsburgh at Cincinnati
Cincinnati


© 2006-2013 Evilwordsmith.com. All Rights Reserved, Springwolf, D.D., Ph.D.