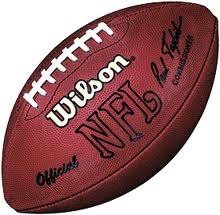 Spring and The Prince Cover Their Bets
Well last week was disappointing. Not because we both finished the weekend with 2 wins and 2 losses; but because our Redskins were one of those losses. Still the Prince and I finished the weekend at 50% and well, that's better than losing 3 out of 4 games. Or not getting any of them right.
As for our Redskins; RGIII is a great player, but he's not superman. The coaches should have taken him out of the game from the very moment he started limping. Fans in the stands (you may not have realized it watching on TV) but they were yelling for him to be pulled. With a proven backup like Kirk Cousins, the game really could have turned out differently. But alas, our arm-chair coaching means nothing and the Skins are sitting at home and RGIII faces surgery in his off-season.
Here's our picks and results from the Wild Card Weekend. I must say I'm very glad Baltimore won. I'm also glad Colts offensive coordinator Bruce Arians is doing better.
Wild Card Weekend
Game
Spring's Picks
Results
Prince's Picks
Results
Game Results
Sat Jan 7
Cincinnati at Houston
Cincinnati
L
Houston
W
13 – 19
Minnesota at Green Bay
Green Bay
W
Minnesota
L
10 -24
Sun Jan 8
Indianapolis at Baltimore
 Baltimore
W
Baltimore
W
9 – 24
Seattle at Washington
Washington
L
Washington
L
24 – 14
Spring
Totals: Wins – 2       Losses – 2     of 4
Season: W = 146  / L =  81 / T = 1  of 228
(Didn't Make Picks 1st 2 weeks: 32 games = 260)
The Prince
Totals: Wins – 2       Losses – 2     of 4
Season: W = 104 / L =  123 / T = 1 of 228
(Didn't Make Picks 1st 2 weeks: 32 games = 260)
Divisional Playoffs
Now we move to this weekend and some interesting games. The only teams left that I'd like to see go to the Superbowl is Green Bay. They have character and everyone likes character. One team I'd rather see get knocked on their face is New England. Never liked them. I can't stand Tom Brady and that makes my dislike for the Patriots even deeper. But for all that dislike, I don't see Houston beating them in New England.
I'm a Ray Lewis fan and if this is his last year, then I'd like to see the Ravens get to the Superbowl. Which may fly in the face of everything else I just said. But football is an emotional game and emotions are never sensible.
Here's our picks for this weekend:
Divisional Playoffs
Game
Spring's Picks
Prince's Picks
Sat Jan 14
Baltimore at Denver
 Denver
 Baltimore
Green Bay at San Francisco
 Green Bay
 San Francisco
Sun Jan 15
Seattle at Atlanta
 Atlanta
 Seattle
Houston at New England
 New England
 New England

© 2013 Evilwordsmith.com. All Rights Reserved. Springwolf D.D., Ph.D.