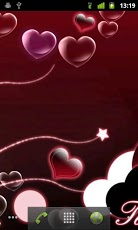 Live WallPaper
Each time a new holiday or season comes around I go looking for a new wallpaper to celebrate the event. Today, it's Valentines Day. After doing a little looking around, I also thought St. Patty's Day is around the corner.
Being a Celtic Pagan Shaman, it's a nice time of the year of me and my kind. We don't celebrate St. Patrick, instead we honor our Celtic heritage, the magik of the little people and our friends the faery folk.
So I found the following two live wallpapers that are worth sharing.
You can check out my continually running Android App Review too.
Sweet Heart – by GO Launcher Dev Team ☆☆☆☆☆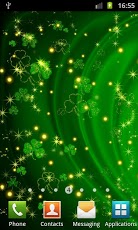 A Lovely Live Wallpaper – I really like this wall paper. It's great for Valentines Day with some very beautiful backgrounds. And for any time of the year, you can put your own picture on the background and let the hearts of love fly.
Shamrock Live Wallpaper – by 1473labs ☆☆☆☆☆
Fun wallpaper for March, Celts and anyone who likes the Luck of the Shamrock on their phone. Some nice background images to choose from. Set the number of clovers and fireflies to float across your screen. Along with a special gold 4 leaf clover! I like it!



© 2012-2013 Evilwordsmith.com. All Rights Reserved. Springwolf, D.D., Ph.D.