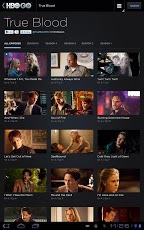 Updates To My Galaxy Nexus App Reviews
I've added two new apps to my phone. HBOGO and CNN. And I've updated the review for the Nascar app through the Sprint network.
My laptop crashed right after Thanksgiving. Very irritating! But it meant I paid more attention to what we were watching on TV. I noticed a commercial on HBO about their new phone app, to take HBO with you. Thought that was interesting! It didn't occur to me to watch HBO on my phone. And why not? We watch other videos, why not HBO?! So I ran off to the Google play store and there it was: HBOGO. I LOVE this app!
Not long after we were out shopping and someone at one of our local stores mentioned some breaking news. They were looking for information on the radio. Well I have a smart phone now (honestly I'm still not used to this). So I got on the browser and looked for info. In my search I saw a link to download CNNs app. Hey..there's an idea. News at your finger tips.
That prompted me to check on our local news, for us that's the local NBC station. Sure enough they have an android app. I didn't add a review for them, since they're local, but check out what we think of HBOGo and CNN's app.
You'll find all my app reviews @ Android App Review. Yeah..real unique I know.

 © 2012 Evil Wordsmith. Evilwordsmith.com. All Rights Reserved.