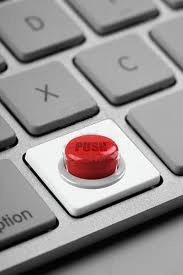 Just Give Up Now
It's Going To Happen To Every Parent
This week the little Prince, who's 9 wrote his first blog post on our family Pirate101 fan site. He really made a pretty good Captain's Log chronicling his character's progress.
Now this kid has been teaching himself how to program for the past 2 years. If he wants to know something, he reads the "man" pages or Googles for instructions then does it. It not only has improved his reading (the 4th grader who is reading on a college level); but it has taught him how to problem solve and resolve. Considering Dad and I are both techno-geeks, it's something we're very proud of and even impressed by.
In praising him, I mentioned the slide show he added to his post and how that was really neat. I asked how he learned to do that.
He responds: "I found a button".
Making this even worse….I can't find the button and I'm actually looking for it!

© 2012 Evilwordsmith.com. All Rights Reserved. Springwolf D.D., Ph.D.