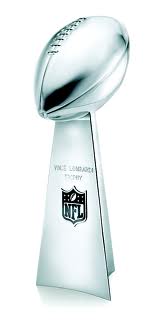 Ravens Overwhelm The 49'ers
Last night was the first good Superbowl game in a long time. But it didn't start out that way. The first half seemed to be all Baltimore. They came to play and they were going to win big. There are enough people talking about the halftime show, so I'll skip my commentary about that. Then the second half started and the Ravens came out like gang-busters!
Jacoby Jones of the Baltimore Ravens set an NFL postseason record with a 108-yard kickoff return to start the second half. As reported by ESPN:
Jones took the opening kickoff of the second half, a line-drive shot from David Akers, deep in the Ravens' end zone and ran it the other way for the score, stretching Baltimore's lead to 28-6.
And then…a few minutes later; the lights went out for San Francisco. Ok..so the lights went out for everyone as the stadium experienced a power outage. Stadium officials reported a feed into the stadium was disrupted, though they didn't say what that disruption was. Rumor throughout the stadium, as reported by Nascar's 2012 Sprint Cup Champion Brad Keselowski on Twitter was: Continue reading →