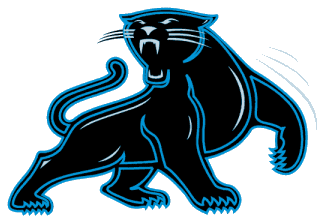 Wild Card Results
Well I had a good wild card weekend! All the games were great to watch, entertaining and nail-biting. Any game that comes down to the final drive or final play to take it all has to be awesome!
I'm so glad the Saint's pulled out their victory. Of all the games that occurred last weekend that's the one I was interested in the most. I was a little surprised that Green Bay gave San Francisco such a hard time. But of course, in the end the 49'ers held the Packers off and took that game. And where did San Diego come from? They're not supposed to be this good. But congrats to them as well.
The weekend didn't do a whole lot for my season win ratio. But for the weekend it was 75%, yeah me! I'm still a bit disappoint in the over season of picks though. I'm trying to figure out what I did last season to end the year with a 62% win ratio overall. But for now, it is what it is and here's my results from last weekend.
Post Season
Spring's Picks
Results
Game Results
Wild Card Weekend
Sat Jan 4
Kansas City at Indianapolis
 Indianapolis
W
44 – 45
New Orleans at Philadelphia
 New Orleans
W
26 – 24
Sun Jan 5
San Diego at Cincinnati
 Cincinnati
L
27 – 10
San Francisco at Green Bay
San Francisco
W
23 – 20

Spring

  75% – Totals: Wins – 3 Losses – 1 of 4

  52% – Season: W = 137 / L = 91 of 260
Division Playoff Picks
This week is the big stakes. As much as I want the Saints to take the whole year, I don't think they're going to get past Seattle. The Seahawks are GOOD! And I like them too, so that's going to be a tough game. I don't know who to cheer for. So I guess I'll have to yell for both sides.
The Colts go up against the Patriots in New England. I don't think anyone can stand up to them when they're home. Now San Francisco and Carolina is going to be the big game in our house. Evil was born and raised in Charlotte, so the Panthers are his home team. The 49'ers lost 4 games during the season and one of those was to the Panthers. I think we're going to see a repeat. San Diego in Denver might be an interesting game, but I think everyone believes Denver will win at home.
So here's my weekend picks for the Division Playoffs.
Divisional Playoffs
Sat Jan 11
New Orleans @ Seattle
 Seattle
Indianapolis @ New England
New England
Sun Jan 12
San Francisco @ Carolina
Carolina
San Diego @ Denver
Denver


© 2006-2014 Evilwordsmith.com. All Rights Reserved, Springwolf, D.D., Ph.D.