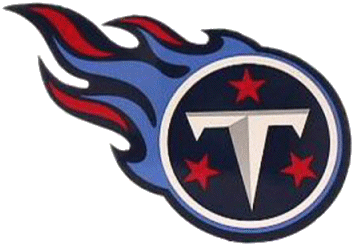 Week 15 Results
First off I'd like to say everyone in my family wishes everyone in your family a wonderful Yuletide and Merry Christmas!
It's Sunday and there's only two weeks left of the NFL's regular season. The next two weeks will be filled with commentary, confusing and convoluted scenarios for what a team has to do in order to make the playoffs.   That team will have to win, that team will have to lose and your team will need other teams to do both of those to make a wild card birth. I'm terribly glad I'm not the one who has to know all that. I'm fairly sure I would fail at it miserably.
But I didn't fail at last weeks results! Woohoo. I had 11 of the 16 games correct. I'm still trying to figure out how Denver lost, IN Denver to the Chargers no less. Did the Broncos forget where the stadium was? In my head Chicago and Cleveland was a toss up game, so I'm not surprised I lost that pick. But when the Saints lost to the Rams I thought my weekend was going to be long and depressing. Then New England lost in Miami!? What?!
Thankfully I bounced back with the afternoon games and my evening game picks pulled through as well. Yeah. My win ratio for week 14 was 62% and I updated that ratio to 68%. That puts me at 59% for the year so far. This time last year, I was at 74% so I have some stepping up to do.
Here's my results for last weeks games.
Week 15
THU, DEC 12
Spring's Pick
Result
Game Results
San Diego at Denver
Denver
L
27 – 20
SUN, DEC 15
Washington at Atlanta
Atlanta
W
26 – 27
Chicago at Cleveland
Cleveland
L
38 – 31
Arizona at Tennessee
Arizona
W
37 – 34 OT
Houston at Indianapolis
Indianapolis
W
3 – 25
New Orleans at St. Louis
New Orleans
L
16 – 27
New England at Miami
New England
L
20 – 24
Philadelphia at Minnesota
Philadelphia
L
30 – 48
Seattle at NY Giants
Seattle
W
23 – 0
Buffalo at Jacksonville
Jacksonville
W
27 – 20
San Francisco at Tampa Bay
San Francisco
W
33 – 14
NY Jets at Carolina
Carolina
W
20 – 30
Kansas City at Oakland
Kansas City
W
56 – 31
Green Bay at Dallas
Green Bay
W
37 – 36
Cincinnati at Pittsburgh
Pittsburgh
W
20 – 30
MON, DEC 16
–
Baltimore at Detroit
Baltimore
W
18 – 16
wins / games x 100 = %
68% Results: W = 11 / L = 5 of 16
59% Season: W = 134 / L = 90 of 224
Week 16 Picks
Onto this weekend. My toss up game this week starts off with Minnesota at Cincinnati. Now normally I'd say the Vikings would have an easy game with the Bengals. However, without Rogers, Minnesota has been struggling and Cincinnati has stepped it up this season. So I'm taking the Kitties to win.
The big games in our house are the Cowboys at the Redskins; and of course I'm going with my team and hoping Washington will smack Dallas down! New Orleans at Carolina, we'll be yelling for Evil's team and hoping the Panthers can handle the Saints. And the Prince will be hoping his Eagles can take it to Chicago. I'm not so sure about that game, but I think the Bears will have a bird for dinner.
So here's my picks for the second to the last regular season weekend.

Week 16

SUN, DEC 22

Spring's Pick

Miami at Buffalo

Buffalo

Minnesota at Cincinnati

Cincinnati

Indianapolis at Kansas City

Kansas City

Tampa Bay at St. Louis

Tampa Bay

Cleveland at NY Jets

Cleveland

Chicago at Philadelphia

Chicago

Dallas at Washington

Washington

New Orleans at Carolina

Carolina

Tennessee at Jacksonville

Tennessee

Denver at Houston

Denver

Arizona at Seattle

Seattle

NY Giants at Detroit

Detroit

Pittsburgh at Green Bay

Pittsburgh

Oakland at San Diego

San Diego

New England at Baltimore

Baltimore

MON, DEC 23

Atlanta at San Francisco
San Francisco


© 2006-2013 Evilwordsmith.com. All Rights Reserved, Springwolf, D.D., Ph.D.