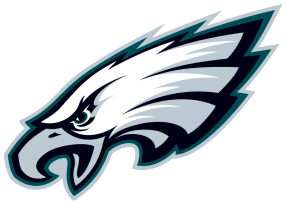 Week 14
It wasn't a bad week! I won 10 games and that's a 62% win ratio for the week. Which puts me at 59% for the season. I can live with that. Yeah me.
There were some surprises though. Indianapolis and Pittsburgh losing were, well unexpected. Thank goodness New England decided to wake up and realize they were playing football. What the heck was that? I can understand them being down and coming back against Denver. But it should never have been a struggle against Cleveland. But anyone who counted them down and out with come back kid Brady was simply deluding themselves.
At least they won and I won the pick. So here's how I did for Week 14.
Week 14
THU, DEC 5
Spring's Pick
Result
Game Results
Houston at Jacksonville
 Jacksonville
W
27 – 37
SUN, DEC 8
Indianapolis at Cincinnati
 Indianapolis
L
28 – 42
Buffalo at Tampa Bay
 Tampa Bay
W
6 – 27
Kansas City at Washington
 Washington
L
45 – 10
Minnesota at Baltimore
 Baltimore
W
26 – 29
Cleveland at New England
 New England
W
26 – 27
Oakland at NY Jets
 Oakland
L
27 – 37
Detroit at Philadelphia
 Philadelphia
W
20 – 34
Miami at Pittsburgh
 Pittsburgh
L
34 – 28
Tennessee at Denver
 Denver
W
28 – 51
NY Giants at San Diego
  NY Giants
L
14 – 37
Seattle at San Francisco
 San Francisco
W
17 – 19
St. Louis at Arizona
 Arizona
W
10 – 30
Atlanta at Green Bay
 Green Bay
W
21 – 22
Carolina at New Orleans
 Carolina
L
13 – 31
MON, DEC 9
Dallas at Chicago
 Chicago
W
28 – 45
   wins / games x 100 = %

62% – Results: W = 10 / L = 6 of 16
59% – Season: W = 123 / L = 85 of 208
Week 15
Now for this week. The game is already underway in Denver, but personally I think that game is a no brainer. I don't think my skins are fair well against Atlanta, especially since RGIII will be out for the rest of the season. I'd like to hope my Titans are going to prove me wrong in Tennessee and pull out the win. But I'm not sure they'll be able to do that. Indianapolis should handle Houston at home and while I think the Bears might have the edge on paper, I think Cleveland has the heart, especially at home. I don't see any upsets this week or even games that might be tight. But that's just me.
So here's my picks for week 15.
Week 15
THU, DEC 12
Spring's Pick
San Diego at Denver
Denver
SUN, DEC 15
Washington at Atlanta
Atlanta
Chicago at Cleveland
Cleveland
Arizona at Tennessee
Arizona
Houston at Indianapolis
Indianapolis
New Orleans at St. Louis
New Orleans
New England at Miami
New England
Philadelphia at Minnesota
Philadelphia
Seattle at NY Giants
Seattle
Buffalo at Jacksonville
 Jacksonville
San Francisco at Tampa Bay
 San Francisco
NY Jets at Carolina
Carolina
Kansas City at Oakland
Kansas City
Green Bay at Dallas
Green Bay
Cincinnati at Pittsburgh
Pittsburgh
MON, DEC 16
Baltimore at Detroit
Baltimore


© 2006-2013 Evilwordsmith.com. All Rights Reserved, Springwolf, D.D., Ph.D.