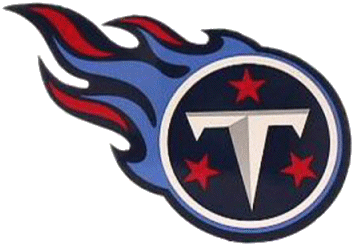 Week 11 Results
Can you believe it's almost Thanksgiving? Where has the season gone? Looking back at last week, it wasn't bad at all in regard to my football picks at least. I was right about my pick for the Colts, but come on my Titans hung in there pretty well! It wasn't a runaway game after all! I must admit I was surprised at how Buffalo so easily handled the Jets. I really thought NY was better than that. I appear to have been wrong about that.
Now someone explain to me how Tampa Bay beat Atlanta? Because I don't get that one at all. I know we're talking the best of two losers, but still. I thought Atlanta was better than that. Finally, I feel sorry for Green Bay. They seem to have a knack for putting their talent into their quarterback and when he's down, the team can't rally to live up to their potential. Of course they're not the only team that has this problem.
But last Sunday wasn't just about Football. So let me take this opportunity to say Congratulations to Jimmie Johnson on this 6th Nascar Sprint Cup Title. No matter how race fans feel about him, he is a good representative for the sport and contrary to what some ex-football players say, Nascar Drivers ARE Athletes!
That said, here's my results from Week 11.
Week 11
THU, NOV 14
Spring's Pick
Result
Game Results
Indianapolis at Tennessee
Indianapolis
W
30 – 27
SUN, NOV 17
NY Jets at Buffalo
NY Jets
L
14 – 37
Baltimore at Chicago
Chicago
W
20 – 23
Cleveland at Cincinnati
Cincinnati
W
20 – 41
Atlanta at Tampa Bay
Atlanta
L
28 – 41
Arizona at Jacksonville
Arizona
W
27 – 14
Oakland at Houston
Houston
L
28 – 23
San Diego at Miami
Miami
W
16 – 20
Washington at Philadelphia
Washington
L
16 – 24
Detroit at Pittsburgh
Pittsburgh
W
27 – 37
Minnesota at Seattle
Seattle
W
20 – 41
San Francisco at New Orleans
New Orleans
W
20 – 23
Green Bay at NY Giants
Green Bay
 L
13 – 27
Kansas City at Denver
Denver
W
17 – 27
MON, NOV 18
New England at Carolina
Carolina
W
20 – 24
·Bye: Dallas, St. Louis
   wins / games x 100 = %
67% – Results: W = 10 / L = 5 of 15
61% – Season: W = 100 / L = 62 of 162
Week 12 Picks
On to this week's picks. New Orleans of course should handle Atlanta with no problem. But there are a number of close games coming up on Sunday and for the most part, I'll give the advantage to the home team. The Steelers and Browns are one such game. Green Bay faces their biggest rival, but considering how they're playing without Aaron Rodgers, I think this match-up goes to the Vikings.
I have no doubt that Evil's Panthers will handle Tampa Bay. And while I want Baltimore to step it up, I don't think they will today and I'll give that game to the Jets. The Colts shouldn't have a problem in Arizona and I don't think traveling cross country to Oakland is going to help my Titans at all.
The big games come late in the day I think. Dallas and the Giants is going to be a big one. Both are in the same conference as the Skins, so I have a vested interest in this one. I think it's a must win game for both teams and it's going to come down to who wants it more. On paper Dallas should win. But Football isn't about paper. So I'm going to give the home-field advantage to NY and pick them, with fingers crossed, to win.
Denver at New England, wow! Two of the best quarterbacks in the league going against each other. Both can handle the cold, so there's no advantage there and the weather I believe is supposed to be terrible in New England today. Both can handle the 2 minute drill, so again, no advantage there. Between Peyton Manning and Tom Brady I think Manning has the advantage. He's playing like he has something to prove. He's not finished, he's not on the down slope of the peak of his career. But I think Brady is playing like he is. For that reason alone, I'm giving the advantage to Denver.
Monday night is going to be sad. I want so badly to pick my Skins to win, but against the 49'ers, I don't think so. Thus I'm breaking one of my rules to let loyalty pick Washington. I'm loyal, but I'm not stupid. So I expect San Francisco will win that match-up.
So here's my Picks for Sunday!
Week 12
THU, NOV 21
Spring's Pick
New Orleans at Atlanta
New Orleans
SUN, NOV 24
Pittsburgh at Cleveland
Cleveland
Tampa Bay at Detroit
Detroit
Minnesota at Green Bay
Minnesota
San Diego at Kansas City
Kansas City
Chicago at St. Louis
Chicago
Carolina at Miami
Carolina
NY Jets at Baltimore
NY Jets
Jacksonville at Houston
Houston
Indianapolis at Arizona
Indianapolis
Tennessee at Oakland
Oakland
Dallas at NY Giants
NY Giants
Denver at New England
Denver
MON, NOV 25
San Francisco at Washington
San Francisco
·Bye: Buffalo, Cincinnati, Philadelphia, Seattle


© 2006-2013 Evilwordsmith.com. All Rights Reserved, Springwolf, D.D., Ph.D.