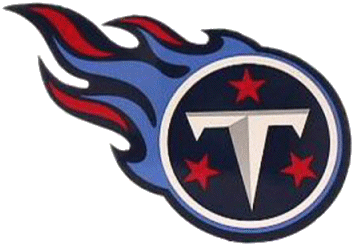 Week 8 Results
This is a red letter week! Out of the 13 games played in Week 8, I missed 1 game. Giving me a win ratio for the week of 90%! Woohoo!! I was very excited. More so because it means I beat Evil's computer program that he relies on to make his weekly picks. Yeah me!!
The game I missed was Philadelphia and the NY Giants. I really expected the Eagles to win at home. But it was not to be. I don't think they were all to happy about losing either. Especially since it was a division match up. Nor was the little Prince all that happy that his team lost.
But for me it was an exceptional week of picks, so I can't be too upset!
So here's my results:
Week 8
THU, OCT 24
Spring's Pick
Result
Game Results
Carolina at Tampa Bay
Carolina
W
31 – 13
SUN, OCT 27
Dallas at Detroit
Detroit
W
30 – 31
Cleveland at Kansas City
Kansas City
W
17 – 23
Miami at New England
New England
W
 17 – 27
Buffalo at New Orleans
New Orleans
W
17 – 35
NY Giants at Philadelphia
Philadelphia
L
15 – 7
San Francisco at Jacksonville
San Francisco
W
42 – 10
Pittsburgh at Oakland
Oakland
W
18 – 21
NY Jets at Cincinnati
Cincinnati
W
9 – 49
Washington at Denver
Denver
W
21 – 45
Atlanta at Arizona
Arizona
 W
13 – 27
Green Bay at Minnesota
Green Bay
 W
 44 – 31
MON, OCT 28
Seattle at St. Louis
Seattle
 W
 14 – 9
·Bye: Chicago, Tennessee, Indianapolis, San Diego, Baltimore, Houston
   wins / games x 100 = %
92% Results: W = 12 / L = 1 of 13
60% Season: W = 73 / L = 47 of 120
Results: W = 0 / L = 0 of 13
Season: W = 0 / L = 0 of 120
Week 9 Picks
On to this week. Now in full disclosure, I made my picks for the week on Thursday, but I didn't have time to post them. I could cheat and say "of course I picked Miami", but I didn't. Who would have thought they would have held their own against the Bengals? Thus I already have 1 loss in the books for this week.
Here's hoping the rest of my picks fair better for today:
Week 9
THU, OCT 31
Spring's Pick
Cincinnati at Miami
 Cincinnati
SUN, NOV 3
Kansas City at Buffalo
 Kansas City
San Diego at Washington
 Washington
Atlanta at Carolina
 Carolina
Minnesota at Dallas
 Dallas
Tennessee at St. Louis
 Tennessee
New Orleans at NY Jets
 New Orleans
Tampa Bay at Seattle
 Seattle
Philadelphia at Oakland
 Eagles
Pittsburgh at New England
 New England
Baltimore at Cleveland
 Baltimore
Indianapolis at Houston
 Indianapolis
MON, NOV 4
Chicago at Green Bay
 Green Bay
·Bye: Denver, Detroit, NY Giants, Arizona, San Francisco, Jacksonville


© 2006-2013 Evilwordsmith.com. All Rights Reserved, Springwolf, D.D., Ph.D.