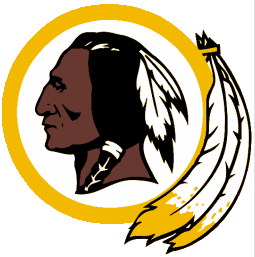 Week 7 Results
Not a bad week. Not a great week. There were some unexpected losses. But I finished Week 7 with a 60% win ratio. Come on, that's at least ahead of the game. So to speak.
I'm wondering, as many might be, what's happened to New England? Has Brady reached the downside of the mountain? Is he done? I don't think so, but something is happening up there in the cold. It's definitely odd that New England would lose again, and to the Jets no less.
I was really counting on the Prince's Eagles to whallop Dallas. A division game that keeps Dallas in the hunt for a playoff spot. Yuck. That gives me the heebee-geebees just thinking it.
And then there was Denver in Indy. I was really pulling for Peyton to win that game. An "in your face" revenge win. But the Football Gods didn't allow that one to manifest. I watched him after the game, greet everyone from Indy who came up to him. That was class!
And what about those Skins! Woohoo. My guys didn't do so badly in Chicago.
So here's how I ended last week.
Week 7
THU, OCT 17
Spring's Pick
Result
Game Results
Seattle at Arizona
Seattle
W
34 – 22
SUN, OCT 20
Tampa Bay at Atlanta
Atlanta
W
23 – 31
Cincinnati at Detroit
Cincinnati
W
27 – 24
Buffalo at Miami
Miami
L
23 – 21
New England at NY Jets
New England
L
27 – 30
Dallas at Philadelphia
Philadelphia
L
17 – 3
Chicago at Washington
Washington
W
41 – 45
St. Louis at Carolina
Carolina
W
15 – 30
San Diego at Jacksonville
San Diego
W
24 – 6
Houston at Kansas City
Kansas City
W
16 – 17
San Francisco at Tennessee
San Francisco
W
31 – 17
Baltimore at Pittsburgh
Baltimore
L
16 – 19
Cleveland at Green Bay
Green Bay
W
13 – 31
Denver at Indianapolis
Denver
L
33 – 39
MON, OCT 21
Minnesota at NY Giants
Minnesota
L
7 – 23
·Bye: Oakland, New Orleans
 60 %  Results: W = 9 / L = 6 of 15
57 % Season: W = 61 / L = 46 of 107
Results: W = 0 / L = 0 of 15
Season: W = 0 / L = 0 of 107
Week 8 Picks
Onto this week. I'm late posting for Thursday's game. But since there are Panther fans in this house, you know we picked Carolina even before the game. Now let's talk about Sunday.
Dallas might be riding a high from their past two wins, but I don't think they're going to fly over the Lions. Not at home anyway. Of course Kansas has the advantage in Cleveland. And that should hold true for the Patriots in Miami.
We're hoping our Eagles can hold the division lead against the Giants. But I'm fairly sure my Skins aren't going to fair very well in Denver. And Green Bay should handle the Vikings today, but we've seen this rivalry go the other way when it shouldn't in the past too. But I think that's the game of the week to watch.
As opposed to Monday nights game. I'll be surprised if St. Louis gets on the board. Good thing I have a radio show to do on Monday nights. I think that might be a snooze fest of a game.
So here are my picks for Week 8.
Week 8
THU, OCT 24
Spring's Pick
Carolina at Tampa Bay
Carolina
SUN, OCT 27
Dallas at Detroit
Detroit
Cleveland at Kansas City
Kansas City
Miami at New England
New England
Buffalo at New Orleans
New Orleans
NY Giants at Philadelphia
Philadelphia
San Francisco at Jacksonville
San Francisco
Pittsburgh at Oakland
Oakland
NY Jets at Cincinnati
Cincinnati
Washington at Denver
Denver
Atlanta at Arizona
Arizona
Green Bay at Minnesota
Green Bay
MON, OCT 28
Seattle at St. Louis
Seattle
·Bye: Chicago, Tennessee, Indianapolis, San Diego, Baltimore, Houston


© 2006-2013 Evilwordsmith.com. All Rights Reserved, Springwolf, D.D., Ph.D.