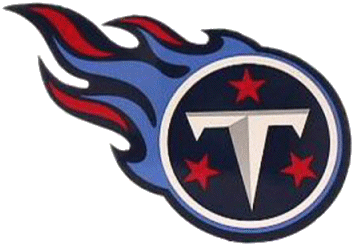 Season Week 5 Results
Well I started out the day winning all the morning games. Then halftime happened. And it was down hill from there. Some one please explain to me how New England lost to Cincinnati? Did the Patriots forget to get on the plane?
Seattle at Indianapolis was my fun game to watch. I rather enjoyed that one. I thought I was heading for a great pick week, but alas I finished my pics with a 50% win ratio. At least I broke even!
Now growing up outside of Washington, I've mentioned besides the Titans, I have two other favorite teams. The skins and who ever plays Dallas.  We sat down and watched Denver in Dallas. I picked the Broncos so I expected them to win. But I'll admit the Cowboys certainly made them earn it. Kudos to Tony Romo for achieving a 500 yards thrown in a game. Only 14 other QBs have accomplished that record. It's definitely an Elite List to be in.
So here are the results of my week:
Week 5
THU, OCT 3
Spring's Pick
Result
Game Results
Buffalo at Cleveland
 Buffalo
L
24 – 37
SUN, OCT 6
New Orleans at Chicago
New Orleans
W
26 – 18
New England at Cincinnati
New England
L
6 – 13
Jacksonville at St. Louis
St. Louis
W
20 – 34
Baltimore at Miami
Miami
L
26 – 23
Philadelphia at NY Giants
Philadelphia
W
36 – 21
Detroit at Green Bay
Green Bay
W
9 – 22
Kansas City at Tennessee
Tennessee
L
26 – 17
Seattle at Indianapolis
Seattle
L
28 – 34
Carolina at Arizona
Arizona
W
6 – 22
Denver at Dallas
Denver
W
51 – 48
San Diego at Oakland
San Diego
L
17 – 27
Houston at San Francisco
San Francisco
W
3 – 34
MON, OCT 7
NY Jets at Atlanta
Atlanta
L
30 – 28
·Bye: Minnesota, Pittsburgh, Tampa Bay, Washington
   wins / games x 100 = %
50% –  Results: W = 7 / L = 7 of 14
56% – Season: W = 43 / L = 34 of 77
Season Week 6 Picks
On to a new week. I went but gut instinct this week and I didn't think too hard about it. Mostly because it has been a busy week and I don't have time to look at the stats I check out and read a little of the articles I generally peruse. So I'm winging it this week.
The Giants might back and improve their season, but I don't see them doing that against the Bears, in Chicago no less. So that one seems like a no brainer. I'm torn with Lions and Browns. You may look at me funny over that one, but I think that game is a toss up. Sometimes to win all you need is the desire to want it more. So we'll see.
My upset game of the week I think is going to be Green Bay and Baltimore. I'm hoping the Ravens will pull that one off. I think they can do it. My next toss up is New Orleans and New England. Now I think the Patriots got embarrassed last week. Nothing fuels a team more than a desire to come back like gang busters and prove they're better than their last game. I think they'll do that. I'm only sad that they'll probably do it against the Saints. I really like them too.
Of course the big game around here will be Washington at Dallas. Now my gut says after the game the Cowboys played last week, they're going to be tough to beat. Especially playing at home. But my loyalty to my home team, is still stronger than the gut feeling. I have to pick my Skins to win!!!
So here are my picks for the week.
Week 6
THU, OCT 10
Spring's Pick
NY Giants at Chicago
Chicago
SUN, OCT 13
Cincinnati at Buffalo
Cincinnati
Detroit at Cleveland
Cleveland
Oakland at Kansas City
Kansas City
Carolina at Minnesota
Minnesota
Philadelphia at Tampa Bay
Philadelphia
Green Bay at Baltimore
Baltimore
St. Louis at Houston
St. Louis
Pittsburgh at NY Jets
NY Jets
Jacksonville at Denver
Denver
Tennessee at Seattle
Seattle
New Orleans at New England
New England
Arizona at San Francisco
San Francisco
Washington at Dallas
Washington
MON, OCT 14
Indianapolis at San Diego
Indianapolis
·Bye: Atlanta, Miami


© 2006-2013 Evilwordsmith.com. All Rights Reserved, Springwolf, D.D., Ph.D.