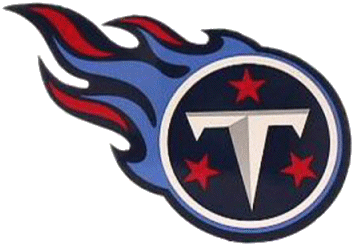 2013-14 Season Week 3 Results
Well it wasn't a bad week. 56% over all for the week and 52% for the season. Better than 50% means I'm still winning. And I did do better than some of the 'professional' pundits who are supposed to know more than I do.
There were some games that really made ya scratch your head though. Come on, there was some twilight zone things going on.
How in the world did Carolina Panthers not only win over the Giants, but shut them out?! Did New York forget to get on the plane or something?! WTH!
I'm surprised about Houston falling to Baltimore as well. Certainly they didn't play up to their potential. And are you seriously going to tell me that Miami is better than Atlanta? I think some of these guys took for granted that they were going to win and went in to these towns thinking it was going to be easy. Never discount home field advantage or the will and desire of your opponent to win.
So here's how I did in Week 3.
Week 3
THU, SEP 19
Spring's Pick
Result
Game Results
Kansas City at Philadelphia
Kansas City
W
 26 – 16
SUN, SEP 22
Green Bay at Cincinnati
Cincinnati
W
30 – 34
St. Louis at Dallas
Dallas
W
7 – 31
San Diego at Tennessee
Tennessee
W
17 – 20
 Cleveland at Minnesota
Minnesota
L
31 – 27
Tampa Bay at New England
New England
W
3 – 23
Arizona at New Orleans
New Orleans
W
7 – 31
Detroit at Washington
Washington
L
27 – 20
NY Giants at Carolina
NY Giants
L
0 – 38
Houston at Baltimore
Houston
L
9 – 30
Atlanta at Miami
Atlanta
L
23 – 27
Buffalo at NY Jets
Buffalo
L
20 – 27
Indianapolis at San Francisco
San Francisco
L
27 – 7
Jacksonville at Seattle
Seattle
W
17 – 45
Chicago at Pittsburgh
Chicago
 W
 40 – 23
MON, SEP 23
Oakland at Denver
Denver
 W
 21 – 37
   wins / games x 100 = %
56% – Results: W = 9 / L = 7 of 16
52% – Season: W = 25 / L = 21 of 48
Results: W = 0 / L = 0 of 16
Season: W = 0 / L = 0 of 48
Week 4 Picks
Ok this week. The 49ers should be able to hold their own against St. Louis, but I'm giving the Rams the advantage because they're playing at home. Pittsburgh and Minnesota is my next toss up. But I think the Steelers are licking their wounds of hurt pride and the Vikings will take advantage of that at home. The Jets and Tennessee are my next game to watch.  I have to admit, loyalty is in play with that pick and I'm choosing my Titans to win. I wish I could do the same with my Skins, but I don't see them pulling it off in Oakland.
So here are my picks for Week 4
Week 4
THU, SEP 26
Spring's Pick
San Francisco at St. Louis
 St. Louis
SUN, SEP 29
Baltimore at Buffalo
 Baltimore
Cincinnati at Cleveland
 Cincinnati
Chicago at Detroit
 Detroit
NY Giants at Kansas City
 Kansas City
Pittsburgh at Minnesota
 Minnesota
Arizona at Tampa Bay
 Arizona
Indianapolis at Jacksonville
 Indianapolis
Seattle at Houston
 Houston
NY Jets at Tennessee
 Tennessee
Philadelphia at Denver
 Denver
Dallas at San Diego
 Dallas
Washington at Oakland
 Oakland
New England at Atlanta
 New England
MON, SEP 30
Miami at New Orleans
 New Orleans
·Bye: Green Bay, Carolina
Go Titans!! And I wouldn't mind loosing the pick if my Skins won too!


© 2006-2013 Evilwordsmith.com. All Rights Reserved, Springwolf, D.D., Ph.D.