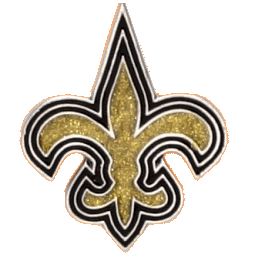 Week 17 Results
I had a good week! 13 of the 16 final games. That's a win ratio of 81%! Woohoo me. I'm excited my Titans won!! Yeah. Though I wish they could have made it to the playoffs. The consolation prize, Dallas didn't make it either. HeeHee! The three teams that let me down were in toss-up games. At least I think they were. The Jets handily took out Miami. Minnesota stepped it up and took out the Lions. And Kansas City fell to the Chargers. But they didn't go down easy. That was a good game. Any game that falls into overtime is generally a good game. Whither it means something or not, it's good football.
Now the big news on Twitter for December 29th was the decision by CBS to switch their broadcast of Denver at Oakland game at halftime to the Kansas City at San Diego game. Many people were quite angry about that decision. They wanted to see Peyton Manning make history. But when the teams returned from the locker room, Peyton did not start the second half. So fans didn't miss what they thought they were going to miss.
But as my Twitter friend Voodoo Fairy said:
"..that's like going to a commercial in a #nascar race & coming back to a tractor pull :-/". Yes..yes it is. So here are my results for this years regular season.
Week 17
SUN, DEC 29
Spring's Pick
Result
Game Results
Carolina at Atlanta
Carolina
W
21 – 20
Baltimore at Cincinnati
Cincinnati
W
17 – 34
Houston at Tennessee
Tennessee
W
10 – 16
Jacksonville at Indianapolis
Indianapolis
W
10 – 30
Cleveland at Pittsburgh
Pittsburgh
W
7 – 20
NY Jets at Miami
Miami
L
20 – 7
Detroit at Minnesota
Detroit
L
13 – 14
Washington at NY Giants
NY Giants
W
6 – 20
Buffalo at New England
New England
W
20 – 34
Tampa Bay at New Orleans
New Orleans
W
17 – 42
San Francisco at Arizona
San Francisco
W
23 – 20
Green Bay at Chicago
Green Bay
W
33 – 28
Kansas City at San Diego
Kansas City
L
24 – 27 OT
St. Louis at Seattle
Seattle
W
9 – 27
Denver at Oakland
Denver
W
34 – 14
Philadelphia at Dallas
Philadelphia
W
24 – 22
wins / games x 100 = %
81%  Results: W = 13 / L = 3 of 16
52% Season:W = 134 / L = 90 of 256
Wild Card Weekend Picks
Ok, onto business. Some of our favorite teams play this weekend. My Indiana homeboy Tony Stewart's team get's home field advantage against Kansas City on Saturday. So I'm pulling for the Colts to take on the Chiefs. And the Prince's Eagles have home-field against one of my favorites, the Saints. As much as I love my son, I'd rather see my Saints win that game. And I think they will take the win.
On Sunday, I don't really care who wins in Cincinnati, but I think the Bengals will take that one. And while Green Bay has the better record in their division to have home-field advantage, I don't think they have the better team against the 49'ers. It was nice seeing Rogers play last weekend though.
So here are my picks for Wild Card Weekend!
Post Season
Spring's Picks
Wild Card Weekend
Sat Jan 4
Kansas City at Indianapolis
 Indianapolis
New Orleans at Philadelphia
 New Orleans
Sun Jan 5
San Diego at Cincinnati
 Cincinnati
San Francisco at Green Bay
San Francisco


 © 2006-2014 Evilwordsmith.com. All Rights Reserved, Springwolf, D.D., Ph.D.