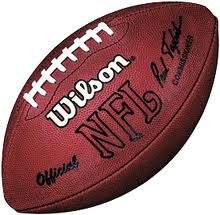 Week 16 Results
Well it wasn't a great week, but at least I got 9 of the 16 games. I don't see how Minnesota clobbered Kansas City so badly, especially since they were at home! Did KC forget to show up for the game? And what happened to Denver? Is Houston really that good and they simply haven't played up to their potential until week 16? I don't know about that.
The big surprise to me occurred up in Seattle. Where did they go last week? Cause they didn't stay home. Maybe they thought they were playing in an away game and they went to Arizona instead. Of course I picked my Skins against our dreaded rivals the Cowboys and I thought they might actually pull it off But alas, that didn't happen.
With one more week to go, here's my final results with a 56% win ratio and a 55% ratio for the season.
Week 16
SUN, DEC 22
Spring's Pick
Result
Game Results
Miami at Buffalo
Buffalo
W
0 – 19
Minnesota at Cincinnati
Cincinnati
W
14 – 42
Indianapolis at Kansas City
Kansas City
L
23 – 7
Tampa Bay at St. Louis
Tampa Bay
L
13 – 23
Cleveland at NY Jets
Cleveland
L
13 – 24
Chicago at Philadelphia
Chicago
W
11 – 54
Dallas at Washington
Washington
L
24 – 23
New Orleans at Carolina
Carolina
W
13 – 17
Tennessee at Jacksonville
Tennessee
W
20 – 16
Denver at Houston
Denver
W
37 – 13
Arizona at Seattle
Seattle
L
17 – 10
NY Giants at Detroit
Detroit
L
23 – 20
Pittsburgh at Green Bay
Pittsburgh
W
38 – 31
Oakland at San Diego
San Diego
W
13 – 26
New England at Baltimore
Baltimore
L
41 – 7
MON, DEC 23
Atlanta at San Francisco
San Francisco
W
24 – 34
   wins / games x 100 = %
56% –  Results: W = 9 / L = 7 of 16
55% Season: W = 134 / L = 90 of 240
Results: W = 0 / L = 0 of 16
Season: W = 0 / L = 0 of 240
Week 17 Picks
Can you believe we're at the end of the season already? Wow it went by fast. So this week I'm looking forward to Carolina in Atlanta. I think the Evil one's Panthers want that final game for their great season a little more than Atlanta does. And I think that gives them the advantage. (I'm changing my pick. Last night I said this: I think Green Bay continues to struggle without Rogers in Chicago). Here on Sunday Morning I hear that Rogers is back and will play today. Now the question is, will he be rusty? Or will his return be a boost to the team even if it's only in mental leadership? I'm going with Rogers and I'm changing my pick for the game. And Baltimore will be licking their wounds from last week as they head to Cincinnati. I think they have the heart, but I don't think they will win against the Bengals.
The next big game we're watching will be the Prince's Eagles in Dallas. I don't think they're going to have a tough time since the Cowboys have lost Romo. Even if Kyle Orton, backup QB for Dallas performs well, the mental damage has been done and I don't think in the final game Dallas will be able to overcome that.
And with the losses last week by some of the big contenders, I think those teams have something to prove in this final week. So I think Seattle, New England, New Orleans and especially San Francisco will easily handle their games this week. At least I hope so, because I've picked all of them to win!
So here are my picks for the final regular season week.
Week 17
SUN, DEC 29
Spring's Pick
Carolina at Atlanta
Carolina
Green Bay at Chicago
Green Bay
Baltimore at Cincinnati
Cincinnati
Philadelphia at Dallas
Philadelphia
Houston at Tennessee
Tennessee
Jacksonville at Indianapolis
Indianapolis
Cleveland at Pittsburgh
Pittsburgh
NY Jets at Miami
Miami
Detroit at Minnesota
Detroit
Buffalo at New England
New England
Tampa Bay at New Orleans
New Orleans
Washington at NY Giants
NY Giants
San Francisco at Arizona
San Francisco
Kansas City at San Diego
Kansas City
St. Louis at Seattle
Seattle
Denver at Oakland
Denver


  © 2006-2013 Evilwordsmith.com. All Rights Reserved, Springwolf, D.D., Ph.D.