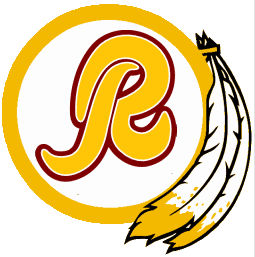 Week 10 Results

Not a bad week of picks; at least I broke even. My Skins lost, that was disappointing. How Tennessee lost to Jacksonville is beyond me.  Cincinnati came down to overtime. But truth be told, I don't mind losing that pick. I love Baltimore!
The BIG shocker for me was Evil's Panthers beating San Francisco. What in the world happened there? Are the Panther's that good? Or did San Francisco assume that game would be a walk in the park and took it for granted? Part of me hopes they're that good. But my gut tells me the 49'ers took it for granted on top of traveling cross country to an earlier time zone.
I'm glad Arizona squeaked out their win. I don't think they played up to their potential against Houston. That or Houston has finally got their act together again.
My game of the week was Dallas in New Orleans. Nothing like seeing the Cowboys lose; especially if they're going up against one of my favorites. Woohoo Saints!
Anyway here are my Week 10 Results.
Week 10
THU, NOV 7
Spring's Pick
Result
Game Results
Washington at Minnesota
 Washington
L
27 – 34
SUN, NOV 10
Seattle at Atlanta
Seattle
W
33 – 10
Detroit at Chicago
Chicago
L
21 – 19
Philadelphia at Green Bay
Philadelphia
W
27 – 13
Jacksonville at Tennessee
Tennessee
L
29 – 27
St. Louis at Indianapolis
Indianapolis
L
38 – 8
Oakland at NY Giants
NY Giants
W
20 – 24
Buffalo at Pittsburgh
Pittsburgh
W
10 – 23
Cincinnati at Baltimore
Cincinnati
L
17 – 20 – OT
Carolina at San Francisco
San Francisco
L
10 – 9
Denver at San Diego
Denver
W
28 – 20
Houston at Arizona
Arizona
W
24 – 27
Dallas at New Orleans
New Orleans
W
17 – 49
MON, NOV 11
Miami at Tampa Bay
Miami
L
19 – 22
·Bye: Cleveland, Kansas City, New England, NY Jets
   wins / games x 100 = %
50% – Results: W = 7 / L = 7 of 14
61% – Season: W = 90 / L = 57 of 147
Results: W = 0 / L = 0 of 14
Season: W = 0 / L = 0 of 147
I had a message from someone asking how I calculate the win ratio. I'll have to give credit to Evil for that. He's the math guy in our house. I hate numbers. But I decided to add that to the table for a full disclosure kinda thing.
Week 11 Picks
Today's is the final race of the 2013 Nascar Season. Jimmie Johnson, Matt Kenseth and Kevin Harvick are vying for the title. I'll start my picks this week by crossing my fingers Kevin "The Closer" Harvick pulls it off.
As for football. I didn't have time this week to post my pick for Thursday. As much as I would have hoped my Titans would hold their own against the Colts, I didn't think they would pull it off and I was right. So take that pick for what it's worth now that it's Sunday.
As for today, I'm torn in Chicago. I think the Ravens have a good chance of pulling it off, but I think the home field advantage will give the edge to the Bears. If Cincinnati can't pull it off against Cleveland than I'll be convinced that Football is fixed.
My games of the week Washington at Philadelphia; I think the Skins are on an upswing and have a good chance of pulling it off today. Plus they have something to prove from the last time these two meet at the beginning of the year.
My second game of the week San Francisco at New Orleans. I think this one is going to be a nail biter. But I think San Francisco comes into this game with a hit in their confidence after losing last week to Carolina. In theory the 49'ers and the Saints are probably evenly matched. So I'm giving it to New Orleans at home. There's something about that place that has kept those people together after Katrina and that energy is still there.
So here's my picks for today.
Week 11
THU, NOV 14
Spring's Pick
Indianapolis at Tennessee
Indianapolis
SUN, NOV 17
NY Jets at Buffalo
NY Jets
Baltimore at Chicago
Chicago
Cleveland at Cincinnati
Cincinnati
Atlanta at Tampa Bay
Atlanta
Arizona at Jacksonville
Arizona
Oakland at Houston
Houston
San Diego at Miami
Miami
Washington at Philadelphia
Washington
Detroit at Pittsburgh
Pittsburgh
Kansas City at Denver
Denver
Minnesota at Seattle
Seattle
San Francisco at New Orleans
New Orleans
Green Bay at NY Giants
Green Bay
MON, NOV 18
New England at Carolina
Carolina
·Bye: Dallas, St. Louis


© 2006-2013 Evilwordsmith.com. All Rights Reserved, Springwolf, D.D., Ph.D.