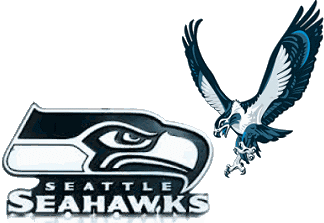 Divisional Playoff Results
Wasn't last weekend exciting? Each NFL game came down to the wire and it was anyone's game!
Yeah I know, I was trying to make it sound exciting, but frankly the games last weekend were nowhere near as good as Wild Card weekend.
All my teams won, with the exception of the Panthers. Sadly that's the one we cared about the most. Seeing as how Evil was born and raised in Charlotte, having the Panthers in the playoffs made everyone in the family happy. And it's the one game I didn't win. And I even cheered on Indianapolis in the hopes the Colts would prove me wrong. But it wasn't to be either. I feel sorry more for my Nascar friends who are from Indiana. Especially my favorite driver, Tony Stewart. But it wasn't meant to be.
So here's how my weekend turned out when Sunday evening rolled around. At least we had a new episode of Downton Abbey to turn to!
Divisional Playoffs
Sat Jan 11
New Orleans @ Seattle
 Seattle
W
15 – 23
Indianapolis @ New England
New England
W
22 – 43
Sun Jan 12
San Francisco @ Carolina
Carolina
L
23- 10
San Diego @ Denver
Denver
W
17 – 24

Spring

75% – Totals: Wins – 3 Losses – 1 of 4

53% – Season: W = 140 / L = 92 of 264
Conference Picks
This week we're coming down to the wire and both games will be played on Sunday. So what will we do on Saturday? Racing hasn't started yet! We'll figure out something. But for Sunday, I'm hoping home field advantage will inspire Denver to overcome their last loss to New England. Remember that game? Denver was up by about 20 some points when Brady brought the Patriots back like bad chili and won the game. Let's not do that again Broncos. Please! Take the lead and keep it this time!
I'm not as worried about the 49'ers going to Seattle. San Francisco looks good, but in some ways, that's because they haven't really played a good team. Like the Seahawks.  So come on Seattle and Denver, don't let us down!
AFC and NFC Conference Championships – Sun Jan 19
Sun  Jan 19
New England @ Denver
Denver
San Francisco @ Seattle
Seattle


© 2006-2014 Evilwordsmith.com. All Rights Reserved, Springwolf, D.D., Ph.D.