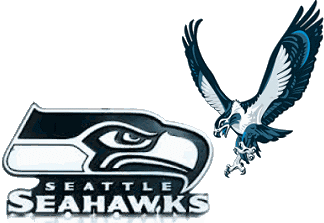 AFC and NFC Conference Results
What great games the conference championships were. And I think for the first time in a long while, the two best teams in the league are the ones going to the Superbowl. Denver had me scared for a little while. As did Seattle. But both of them stepped up and not only played to their potential, but at least in Seattle, they showed who put more heart into the game.
Now much has been said about Richard Sherman's after game interview. All week I was seriously annoyed by how the Press insisted on showing only half the story. Thankfully Sports Illustrated stepped up and provided video of what caused Sherman's outburst.
Richard Sherman and Michael Crabtree Mic'd Up: Watch the Video on SI.com Here
The most telling tidbit occurs immediately after Sherman's tipped the pass that resulted in an interception to send the Seahawks to the Super Bowl. While many have been piling on Sherman for having poor sportsmanship, his first impulse after making the play of his life was to attempt to shake Crabtree's hand while saying "Hell of a game! Hell of a game!" Crabtree shoves Sherman's helmet, which honestly is forgivable given the heightened emotions surrounding the situation, but this reaction perhaps gives us some idea of why the cornerback was a little more fired up when he was interviewed immediately after the game.
Indeed, Sherman had reason for his annoyance of Crabtree. And it wasn't Sherman who should have been fined for unsportsman like conduct. But thankfully Mr. Sherman is laughing all the way to the bank as he receives offers for big Endorsements. Good for him!
Anyway, I won both my picks.
AFC and NFC Conference Championships – Sun Jan 19
Sun  Jan 19
New England @ Denver
Denver
W
16 – 26
San Francisco @ Seattle
Seattle
W
17 – 23

Spring

100%  – Totals: Wins – 2 Losses – 0 of 2

53% – Season: W = 142 / L = 92 of 266
Superbowl Picks

On to the Superbowl. The Prince decided he wanted to put a bird in this game. Interestingly we're both picking the Seahawks. There's no real reason behind these picks. Well there is for him. He like big birds and therefore he's picking the Seahawks. Good a reason as any.
I think Peyton is going into this game with a lot of desire supporting his skill. But I can't say the same for the rest of his team. They're all good. They deserve to be in the Bowl for sure. But for some reason I think the Seahawks are coming in with a bigger united front and a little more heart for the win.
Even some of the prognosticators are saying these two teams are evenly matched and it's anybody's guess who's going to come out the next NFL Champions. So here's our picks. Now all we have to do is wait.
Super Bowl XLVIII
February 2, 2014


 Seattle vs Denver
Spring
The Prince
 Seattle
 Seattle
Good luck to who ever you pick!



© 2006-2014 Evilwordsmith.com. All Rights Reserved, Springwolf, D.D., Ph.D.