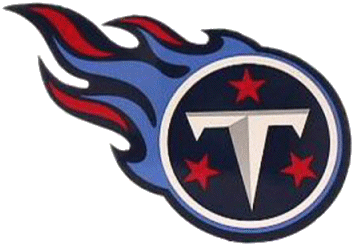 2015 Season: Week 3

All I've got to say is, Go Skins. I'm too sick to care about football right now. But it's Thursday, so I'm biting the bullet and getting my picks in before the Skins game. No big thought went into this week. I'm picking some upsets, going with some obvious choices and simply guessing on the rest.
I do think Romo being out will be a big hit to Dallas and with the way Atlanta is playing this year, I think the Falcons will have their game wrapped up. Some teams that should be winning, but are struggling I think will have a wake up call this week. That seems to happen in week 3 in past seasons. So I'm going with that on a few games.
Here are my picks for week 3.
Week 3
Sept. 24
Pick
Washington at NY Giants
NY Giants
Sept. 27
Cincinnati at Baltimore
Cincinnati
New Orleans at Carolina
Carolina
Oakland at Cleveland
Cleveland
Atlanta at Dallas
Atlanta
Tampa Bay at Houston
Houston
San Diego at Minnesota
Minnesota
Jacksonville at New England
New England
Philadelphia at NY Jets
NY Jets
Pittsburgh at St. Louis
Pittsburgh
Indianapolis at Tennessee
Tennessee
San Francisco at Arizona
Arizona
Buffalo at Miami
Miami
Chicago at Seattle
Seattle
Denver at Detroit
Denver
Sept. 28
Kansas City at Green Bay
Green Bay
.
Week 2 Results

I don't want to talk about it.
Week 2
Sept. 17
Pick
Result
Score
Denver at Kansas City
Denver
W
31 – 24
Sept. 20
New England at Buffalo
New England
W
40 – 32
Houston at Carolina
Carolina
W
17 – 24
Arizona at Chicago
Chicago
L
48 – 23
San Diego at Cincinnati
San Diego
L
19 – 24
Tennessee at Cleveland
Tennessee
L
14 – 28
Detroit at Minnesota
Detroit
L
16 – 26
Tampa Bay at New Orleans
New Orleans
L
26 – 19
Atlanta at New York
NY
L
24 – 20
San Francisco at Pittsburgh
Pittsburgh
W
18 – 43
St. Louis at Washington
Washington
W
10 – 24
Miami at Jacksonville
Miami
L
20 – 23
Baltimore at Oakland
Baltimore
L
33 – 37
Dallas at Philadelphia
Philadelphia
W
20 – 10
Seattle at Green Bay
Green Bay
W
17 – 27
Sept. 21
New York at Indianapolis
Indianapolis
L
20 – 7

wins / games x 100 = %

  43% – Results: W = 7 / L = 9 of 16
53% – Season: W = 17 / L = 15 of 32


© 2015 Springwolf, D.D., Ph.D., Evilwordsmith.com. All Rights Reserved.