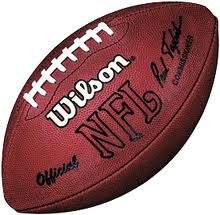 2015 Season: Week 1

It's time for football. Yeah.
Actually I'm a little blah for football. NASCAR season has entered the playoff stage and that's much more interesting. After attending the final race of the season here in Richmond, I'm psyched for the Chase and not ready for football yet.
However, the air is crisp and cool today. Reminding us that the year is waning and fall is here. So whither or not we're ready for it, football has begun. So here are my picks for week 1.
Week 1
Sept. 10
Pick
Pittsburgh Steelers at New England Patriots
New England
Sept. 13
Indianapolis Colts at Buffalo Bills
Indianapolis
Green Bay Packers at Chicago Bears
Green Bay
Kansas City Chiefs at Houston Texans
Kansas City
Carolina Panthers at Jacksonville Jaguars
Carolina
Cleveland Browns at New York Jets
Cleveland
Seattle Seahawks at St. Louis Rams
Seattle
Miami Dolphins at Washington Redskins
Washington
New Orleans Saints at Arizona Cardinals
New Orleans
Detroit Lions at San Diego Chargers
San Diego
Baltimore Ravens at Denver Broncos
Denver
Cincinnati Bengals at Oakland Raiders
Cincinnati
Tennessee Titans at Tampa Bay Buccaneers
Tennessee
New York Giants at Dallas Cowboys
Dallas
Sept. 14
Philadelphia Eagles at Atlanta Falcons
Philadelphia
Minnesota Vikings at San Francisco 49ers
San Francisco


© 2015 Springwolf, D.D., Ph.D., Evilwordsmith.com. All Rights Reserved.