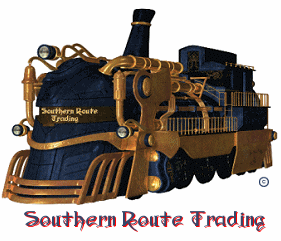 Toys, Antiques and More!
We're just getting started with our new collectable store. But we hope you'll stay tuned and visit The Southern Route Trading company often.
The world is moving quickly and changes are constantly flying by. The same is true for blogs like ours. We'll have information, links to our store fronts and more.
Visit our listing of toys, action figures, trading cards, antiques and much more on our eBay Store. We're very excited and we hope you find our offerings interesting and appealing.


© 2016 Evilwordsmith, Evilwordsmith.com. All Rights Reserved.