Our Most Popular Science & Technology Posts
Both of us are technology geeks. Spring is an IT geek who spent her career in large corporate IT departments working in Solaris, Web Infrastructure and SOx and Audit. I'm a desktop geek working unhappily in Windows and happily in Linux infrastructures not as a career, but out of necessity. I want to be able to know exactly what my machines are doing at all times and without a little magical black box that won't let you "see" what it's doing behind the scenes.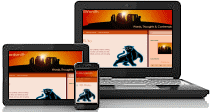 My work depends on my knowledge of materials, what they are, how they burn, what happens when they burn and how to keep them from burning. I can confidently say I'm good at what I do because I'm also an adept mad maniacal scientist. It was my favorite subject in school, starting when I was 6 or 7 and I got hold of my Dad's High School Chemistry book. There were things in that book that would be considered inappropriate for today's public school science rooms. Like how to make explosives, experiments that would require the use of various acids and things that would be considered extremely poisonous. It was an awesome book!
Our Prince began his interest into science at an early age as well. He seems to be heading out into space with a large interest in elements and the beginnings of the Universe. The Queen is convinced he's working his way toward being an astrophysicist.
With that said, our current top visited Science and Technology posts fall in the category of Technology.


© 2006-2013 Evilwordsmith.com. All Rights Reserved. Springwolf, D.D., Ph.D.