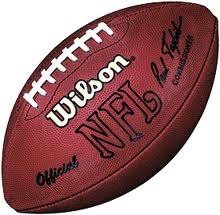 Spring and The Prince Check The Scoreboard & Make Their Picks
Well the child had a pretty good weekend. He picked all the games except one and that one was still pretty close. He counted on Seattle to pull it out, but in the end Atlanta pulled off a miracle. It was truly a surprising game and one well worth watching.
Can't say that for Houston and New England. I can't stand the Patriots and that emotion was not only confirmed but strengthened tonight. When quarterback Matt Schaub's pass to DeVier Posey is called incomplete and then reversed as a Touchdown, Belichick's reaction was overboard irritated. The Patriots were already at least 20 points ahead, even without this TD. It's one thing to win, but another to feel the need to stomp your foot into the face of your challenger.
In the end, I won 2 and lost 2. But the Prince ended the weekend at 75%.
Divisional Playoffs

Game

Spring's Picks

Results

Prince's Picks

Results

Game Results
Sat Jan 14
Baltimore at Denver
 Denver
L
 Baltimore
W
38 – 35 2OT
Green Bay at San Francisco
 Green Bay
L
 San Francisco
W
31 – 35
Sun Jan 15
Seattle at Atlanta
 Atlanta
W
 Seattle
L
28 – 30
Houston at New England
 New England
W
 New England
W
28 – 41

Momma

Totals: Wins – 2   /  Losses – 2     of 4
Season: W = 148 / L = 83 / T = 1  of 232

(Didn't Make Picks 1st 2 weeks: 32 games = 264)

The Prince

Totals: Wins – 3       Losses – 1     of 4
Season: W = 107 / L = 124 / T = 1   of 232

(Didn't Make Picks 1st 2 weeks: 32 games = 264)
Picks for the Conference Weekend
So we're onto the next weekend. Right now we're making opposite picks. I can't stand New England, but I'm also a realist. I really hope Baltimore can upset them. I don't mind losing that pick. And after this weekend I think San Fransisco is better than we think they are. And after watching Atlanta implode in the second half today, I'm not sure they're going to be able to do that next week.
So here are our picks for next week.
AFC and NFC Conference Championships

Game

Spring's Picks

Prince's Picks
Sun Jan 20
San Fransisco at Atlanta
San Fransisco
Atlanta
Sun Jan 20
Baltimore at New England
New England
New England


© 2012-2013 Evilwordsmith.com. All Rights Reserved. Springwolf, D.D., Ph.D.