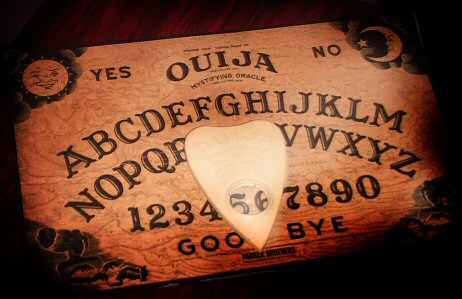 Every Monday night at 9:00 I like to listen to Aenigma Project (aenigmaproject.com) on Tenacity Radio (www.tenacityradio.com/listen). This is a show about paranormal topics. If you've never heard of it, go there next Monday, join the chat. It's a lot of fun.
Tonight's show was about the Zozo Phenomenon which, near as I can tell, is a way some guy thought of to get his Tribute to My Space web page to the top of the Google rankings. If you go there, put on #14 welding goggles first.
But I digress, since this post is all about me. Being a businessman, especially a failing businessman, everything looks like a business opportunity to me. And tonight was no difference. While we were discussing exorcisms it occurred to me that there might be a business here.
I'm not a big believer in the paranormal. Despite seeing a LOT of ghosts, I'm not sure I believe in them, and I don't believe in demons and monsters or possessions. Maybe it happens, but my bet on that is it's rare, like winning the lottery rare. If I hit the lottery tomorrow night, I'll change my mind.
So taking out the actual possessions (no it's not football season yet, go back to sleep…) that leaves people who are faking it or scaring themselves into it or just plain crazy. Now of those three categories I think the crazies probably can't be helped and whoever called for the exorcism is looking for either a miracle or something cheaper than "real" therapy. (I don't believe in psychiatry either…)
So, it seems to me that I can weed out the crazies from the other two by just being crafty. I bring along with me someone who looks like Billy the Exterminator and come in all gung ho to rip that demon right out! Now the real process is to explain thoroughly, and in deep, vivid, gory detail, exactly what I plan to do. Kinda like this:
Me [yelling out to the truck at Billy]: We got a class 5 here! REAL bad'un. Bring me my ghost removin' needles!
Me [When Billy gets to the door, yell again]: NO! I need the BIG'uns. The ones with the little hookie things on them. I may have to pull this one out from the back of his eye.
Billy [Comes in with an ominous and probably not sterile toolbox]: I brought the number two ghost staples too. Can't be too careful.
Patient [Pretty sure you can't actually call them "patient" without going to jail courtesy of some state board]: Uh, ghost staples?
Me: Oh yeah, we'll make a track starting at your eye down to some place where we can catch 'em safe. Ghosts can't squeeze between steel staples if'n they're close enough together. Kinda like a ghost log flume. We sure don't want that sucker gettin' in any of us.
Me: Okay Billy, did you bring the stoppers? [looking down at the patient… victim?] We need to plug up all the other holes to make sure he don't come out anywhere we ain't expectin'. [Pulling out a big long one and making a face] Damnit Billy! You're supposed to wash these after each exorcism. Get a rag an' wipe it off.
Me: Billy, did you remember to bring the spikes?
Patient: Spikes?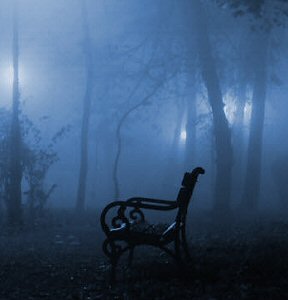 Me: Yeah, them demonie types sometimes 'll try to push the stoppers out, so we spike 'em in place. Usually works. Hope it does anyway, don't want all that blood like last time. [Billy chuckles at the inside joke and you turn to the guy who called you] Just sos you know, room clean up ain't included.
Me: Okay son! Bend over, we're gonna start at your back end and drive him up to your eye for extractilation. This might hurt a bit [Billy chuckles some more], well, actually it's almost definitely gonna hurt a lot. Might help ifn ya scream.
At this point, I figure one of three things will happen. The faker will get up and say, "Hey, it's all right, I'm good," and walk out. The one that's convinced they're possessed will make a quick re-evaluation and decide that he can live with the demon, who seems much less dangerous than me. Then, there's the actual crazies.
Me [Looking at our poor patron]: Welp, I've done all I can here. You're gonna need a real priest. Or Doctor Phil.
Patron: Doctor Phil?
Me: Yeah sure, think about it, if you're a demon, would you want to spend an hour talking to him? That'll be two-hundred bucks…
E.W.
There is another category of possessed that you just can't help: Dallas fans. They're full of it but you can't really pull it out of 'em.
© 2012 Evil Wordsmith. Evilwordsmith.com. All Rights Reserved.