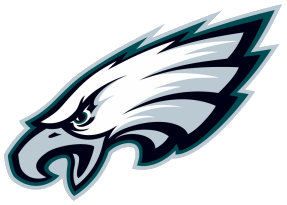 Spring and The Prince Make Their Picks
How time flies! It's already the last week of the regular season and my Redskins appear to be going to the playoffs. Wow! Woohoo and all that.
In between the cooking, family dinner, opening presents and Santa coming to visit I made my picks. It has taken the Prince a bit longer to decide who he wants to win in the final weekend. As usual he has made some interesting picks.
Our toss-up game is Houston at Indianapolis. I'm giving the edge to the Colts because they're playing at home. So I hope they use that to their benefit and win. The Prince is going with the stats and thinks the Texans will pull off the win.
The next big game in our house will be my Saints and Evil's Panthers. They're playing in New Orleans and even though Carolina has played some hard-fought games this year, I'm sure they'll be able to sustain it in Louisiana. Then there's the Prince's favorite team the Eagle up against the NY Giants. I don't think the Eagles have the talent to pull off a win. Especially since the Giants know this is a must win game for them.
And lastly, there's the despised Cowboys who are coming to Washington. Of course I'm picking my most favorite team to win, at home and while they are on fire. I don't think Dallas has it together after their loss last week and knowing they are coming into the home of their biggest rival. The Skins are simply playing at a peak performance and the whole area is pumped for a win.
So here are our final picks for the regular season.
Week 17
SUN, DEC 30
Spring's Picks
Prince's Picks
Tampa Bay at Atlanta
Atlanta
Tampa Bay
NY Jets at Buffalo
Buffalo
NY Jets
Baltimore at Cincinnati
Baltimore
Baltimore
Chicago at Detroit
Chicago
Detroit
Jacksonville at Tennessee
Tennessee
Tennessee
Houston at Indianapolis
Indianapolis
Houston
Carolina at New Orleans
New Orleans
New Orleans
Philadelphia at NY Giants
NY Giants
Philadelphia
Cleveland at Pittsburgh
Pittsburgh
Pittsburgh
Oakland at San Diego
San Diego
Oakland
Miami at New England
New England
New England
Arizona at San Francisco
San Francisco
San Francisco
St. Louis at Seattle
Seattle
Seattle
Kansas City at Denver
Denver
Kansas City
Green Bay at Minnesota
Green Bay
Minnesota
Dallas at Washington
Washington
Washington


© 2012-2013 Evilwordsmith.com. All Rights Reserved. Springwolf, D.D., Ph.D.